That Vital Second Purchase!
So many e-Store owners miss this opportunity. Reconnecting with your customers to ensure they are happy with their purchase is super important in building a relationship of trust.
The game of E-Commerce is won or lost in the back end! Get straight to the @winning part!
Following up post purchase, building trust and engagement is absolutely key to getting that vital second purchase and retaining the customer potentially for a lifetime.
This is the e-commerce sequence that I built out for my own store – refined over the years. I would absolutely no attempt to run a new e-store without one.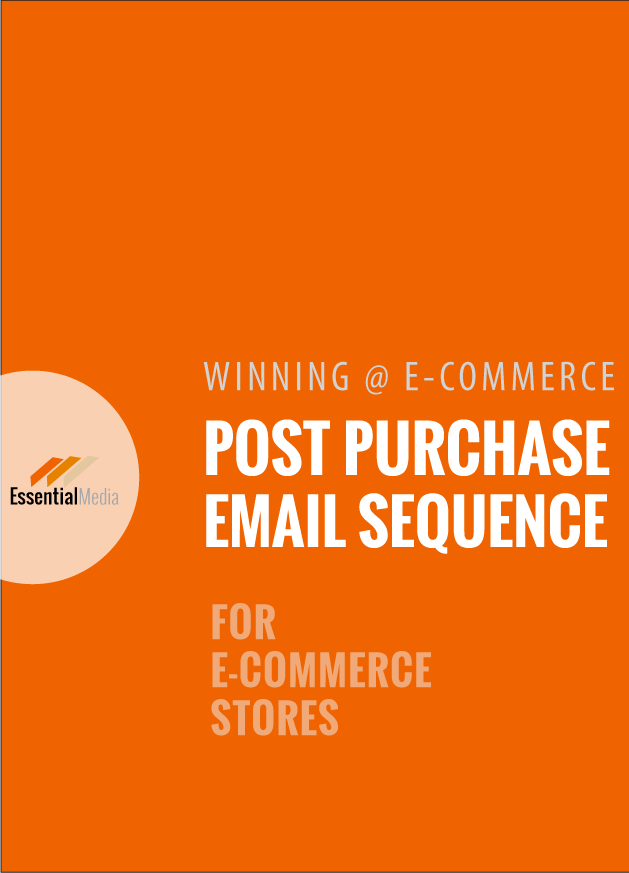 What happens post purchase?
The minute the purchaser clicks 'pay now', they have a little anxiety.
Did they over-spend, will it arrive, will it be what they expected… remember, your purchaser does not know you & has no reason to trust you yet – they have not even seen the product they are purchasing!
You give your customer a LOT of reasons to trust you when you follow up post purchase.
This sequence gives you step by step email content to deliver not just assurance that their purchase will arrive, but also that it will be totally awesome, that you will make sure any issues are resolved, and that you would love to stay in touch to ensure they make the most of their purchase.
This sell without selling process really works to engage your customers and encourage them to stay with you.

IMMEDIATELY POST PURCHASE
What to start with to begin the process of building a relationship with your customer based on trust  (and what not to do).
This is a hot audience, cooling down fast if you do not take appropriate steps to build and build. This is a golden opportunity to add levels of value that are totally invisible to competitors – and of massive value to customers.
This is your chance to get in front of the frequently asked questions – in a product-specific manner, using SRM data for personalisation.
SEEK INVALUABLE INFORMATION
People LOVE to help – take advantage of this and get insights from your customers that you would not have through possible – while also building their confidence and trust in you.

Get it Now!
What if most of your purchasers purchased again – and again..
This is a no brainer purchase! You need this sequence to build your e-store.
BONUS…
To make sure you get your vital second and third purchases, we will also include the WIN BACK email sequence TOTALLY FREE!