Turn 'Just Lookers' into Shoppers!
Not everyone is willing to purchase the first time they come across your website or brand. In fact, for some categories, as many as ten different connections or interactions need to be made before people feel confident in making a purchase.
What if you could warm them up at no cost?!
This pre purchase email sequence is designed to show you the steps toward engaging your customer and leading them toward a confident first purchase – with or without ad spend!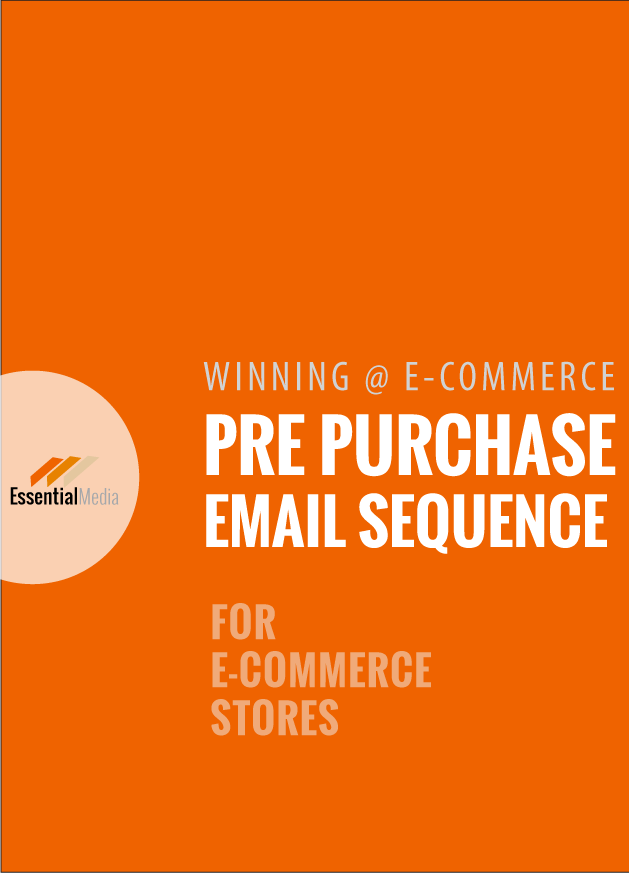 Why Pre Purchase?
Not everyone is ready to purchase at the time of visiting your site. Most people, in fact, are likely to be doing research, considering a purchase or just surfing around & come across your site.
Of course, you can run ads to those people who visit and do not purchase, but that can be costly.
More effective from a marketing strategy point of view, is to add a campaign that targets people who have opted in on your site – but not yet purchased.
All you need is a reason for them to opt-in – this can be an info product, a first-time purchase offer, or anything that is of value to them.
Once they get to know you and have received some value from you – people are much much more likely to make a purchase!
Following opt in, until the time they purchase, you can then reach this prospect with a series of relatively inexpensive engagement ads that run alongside your pre-purchase email sequence.
Your costs overall are lower and your conversion is much higher. They feel like they know you very quickly – put yourself in the ads or emails to warm them even more quickly!

Introduce yourself and make yourself relevant – deliver some value or expertise – this puts you in an excellent position to serve your customer well on a personal level.
Learn how to become relatable for your audience – let them get to know your 'why' (and your 'how', so they start to see you as a person – not as an impersonal website.
Deliver your FAQs – one email at a time, to overcome potential objections before they arise!
Find out how to shift buyers into a confident comfort zone! Transporting 'looker' into 'buyers' takes time – this is your shortcut.

Get it Now!
For a teeny-tiny investment, you can be building out your E-Commerce pre-purchase sequence in no time!