On Brand Marketing Communications  In The Right Order, Through The Right Channel = Increased Revenue.
Hello! My Name is Julie Comber
I have been in Marketing my entire career, including managing some of New Zealand's iconic and well known brands: Freshup Fruit Juice, Wattie's, Pumpkin Patch, Shiseido, Life Pharmacy & Instant Kiwi.
It's a broad variety across corporate FMCG, Retail, Beauty & the Government Regulated Gaming Industry.
When our second child was born, I chose not to return to the pressure of corporate, and started my own Retail facing Beauty Business.
Actually, without intending to, I disrupted the industry. I think outside of the square. I can't help it – it's just how my brain works. 
I'd love to introduce you to Essential Media. 
In creating Essential Media in 2015, I wanted to bring together the classic marketing strategy skills learned in years of corporate marketing management, where I grew my career – with nimble digital skills I learned while on the ground running a local business. Creating a digital footprint is easy once you know how to do it, and I love helping business owners hit the lightbulb moments when it all makes sense (and it does).
My global connections are many – what I am not familiar with or expert in myself, I can quickly gain access to, at a high level of expertise.
You're probably closer than you think to the success you want. 
Space in my calendar is limited. I no longer offer 'done for you' services, but I do love to work with proactive business owners who want to learn the skills and have back-up if they get stuck. Digital Marketing shifts and changes all the time!
I'd love for you to connect and see if we are a good fit.
 You are welcome to join my free Facebook Group From Zero to Digital Superhero.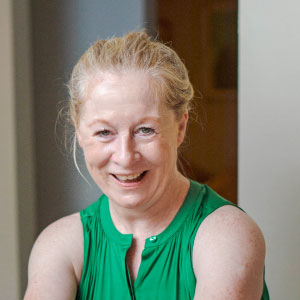 The honest truth is that I went into Marketing at the beginning of my career because I wanted a company car. I'm not going to lie, it's fun! Understanding and predicting human behaviour is key, and I am good at that.
Over the years, and the invention of 'Digital Marketing' I have worked alongside some of the most talented 'Sales Funnel' experts in the world – created campaigns for Travel, HR & Recruitment, various E-Comm businesses. I learned Facebook Ads (now Meta), Pinterest, Google Search & Google Shopping with my own brands & my own sites. I have my own E-Commerce sites, trading in 6 figures, and unlike many service providers, I walk the talk.
What People Said After Working With Essential Media
"I booked a one on one with Julie to help me with my Facebook Advertising. In one hour we accomplished what I had not managed to do in three years!
Since our session, my Facebook advertising account has been humming along brilliantly. Don't waste three years trying to do it yourself like I did. Book your session with Julie today!"
Jackie Procter – Jackie Procter Copywriter
"I recently had a one on one session with Julie for help with my Facebook ads. Her help was fantastic and I am so pleased I made the investment with her because now I can stop wasting money on ads that do not work in the best possible way for my business.
The information she gave me has given me a much better chance of spending my money to find a more targeted audience who are far more likely to buy from me. Thank you very much for your help!"
Mariana Martin – Mayhem Creations NZ
"Julie really opened our eyes to what we should be doing and what we had been doing wrong in the short space of 1 hour. Her course was just what we needed and will ensure we are not wasting our Facebook advertising budget in all the wrong places. She provided us with guidance on how to target the right customers and where to place ads. Thank you Julie."
Nicki Wise & Justin Ellis
Lifestyle Gear
"My one-hour session with Julie covering my Facebook ads and Google Adwords set up was invaluable! It was great to hear I was on the right track, and she provided a number of tips and tricks to help me get my ads running better and more cost-effectively. Julie also had some great advice around landing pages and advertising strategies. The session was definitely well worth the money!"
Alana Steyn, Mud Mates
Julie has been working with Experience Rarotonga since late 2017. Her professional approach, wealth of knowledge and expertise in Digital Marketing & Marketing Strategy systems has meant she continues to be an invaluable asset.
Julie has very successfully introduced and implemented email sequences and automations built for conversion for our service based travel business.
Her in-depth expertise and experience across all social media platforms has led to impressive and measurable results within a short period. Julie invests in ensuring she has the latest information and research, striving to constantly improve on results. We have been thoroughly impressed.
Jennie Wilson – Experience Rarotonga
Sales grew 80% in the two months that Julie was working on the brand.
Kelly Kirkwood
Skin Essentials
You guys are an important part of my team! I appreciate the knowledge and the ability to use you as my sounding board.
Jeffie Botha, Goat Milk For Pets
Let's Chat About Growing Your Business!