All You Have To Do Is Get The Marketing Communications  In The Right Order.
Hello! My Name is Julie Comber
I have been in Marketing my entire career, including some of New Zealand's iconic and well known brands.
I'd love to introduce you to Essential Media. We are a small team with a large skill set – from design and creative through strategy and tech – creating strategy and sales funnels for lead generation.
In creating Essential Media in 2015, I wanted to bring together the classic marketing strategy skills learned in years of corporate marketing management, where I grew my career – with nimble digital skills I learned while on the ground running a local business. Creating a digital footprint is easy once you know how to do it, and I love helping business owners hit the lightbulb moments when it all makes sense (and it does).
My global connections are many – what I am not familiar with or expert in myself, I can quickly gain access to, at a high level of expertise.
We work with all sorts of businesses and would love to learn about yours.
You're probably closer than you think to the success you want.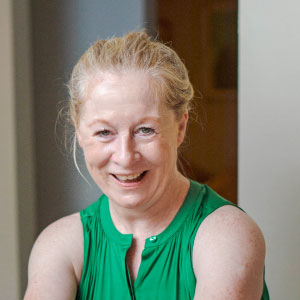 A one of a kind Digital Marketer, with corporate and large brand experience as well as on-the-ground tactical retail marketing and also have experience of running my own small business is a super-competitive environment.
Julie has been working with Experience Rarotonga since late 2017. Her professional approach, wealth of knowledge and expertise in Digital Marketing & Marketing Strategy systems has meant she continues to be an invaluable asset.
Julie has very successfully introduced and implemented email sequences and automations built for conversion for our service based travel business.
Her in-depth expertise and experience across all social media platforms has led to impressive and measurable results within a short period. Julie invests in ensuring she has the latest information and research, striving to constantly improve on results. We have been thoroughly impressed.
You guys are an important part of my team!
Julie and I have put a lot of focus into [name of brand] during covid and now it's starting to get a lot of sales without us having to spend any time in it.
It's a real credit to Julie and her skills- I don't know how she does it.
Sales grew 80% in the two months that Julie was working on the brand.
Let's Chat About Growing Your Business!