How to Increase Free Traffic – without guesswork!
Increasing free traffic to your website and leap-frogging competitors is easier than you think. It requires a structured approach and regular monitoring of competitor activity.
This SEO Planner & Guide will work for all websites and categories, E-Commerce and Service Provider websites.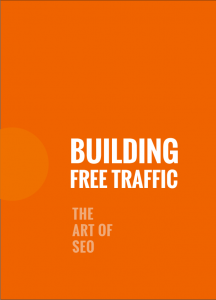 What is SEO
Put simply, SEO (Search Engine Optimisation) is the lifeblood of your website.
Correct, regularly updated SEO enables the spider bots to find, rank and rate your website for traffic.
There are a number of key factors to be considered – including site structure, upload speed, and of course key content.
This easy to use guide will help you plan out an SEO plan to work to, so progressively update and continually optimise your site in a short window of time weekly.
Not only that – you will start to feel confident that you are using the right keywords, be aware of competitor strategy and start to map your own robust strategy.
Make it happen instead of letting it happen to you!

Your SEO planner makes it really easy to lay out the pages you will work on, the keyword positions & your plan of attack for improving SEO progressively and continually.
This is not a one-time project. Small, continual improvements are the key (and of course are manageable for busy people).
30 DAY ACCESS TO OUR PRO SEO TOOL (USUALLY $46)
Along with the planning tool, comes FREE access to our Pro Tool SEO Insights – usually $46 + GST per month. With this tool, you can find out what the top keywords are for your category, see how you rank for each of them, view competitor keywords & keyword strategy, and how much spend goes into each keyword on Google Ads for with competitor. This is SEO Gold and super helpful in building out your own strategy.
SEO SITE AUDIT (USUALLY $37)
Your site audit is completely free with the planner. This audit will give you much more insight to where your SEO strengths and opportunities lie.
You will receive a PDF showing you every SEO site related issue, each prioritised for relative importance.  With this Audit, you can plan your workflow outside of keyword and site structure edits.
SEO TRAINING VIDEO (USUALLY $97)
Our video training guide showing you how SEO words and what you should prioritise to get started with your SEO improvements & build more free traffic.

Get it Now!
Get the guide and $182 worth of additional value FREE!